—
Last updated on March 04, 2023
If you are planning to spend your holidays in El Nido, after buying your flights and organizing your trip, you will need to book your accommodations.
Although it is a remote destination, the small town of El Nido has a good choice of very nice places to stay, and you should not have trouble finding the ideal accommodation that you desire (from the fishing village to the white sandy beaches) and budget (from backpackers to the young couple on honeymoon). Discover the different options available to you.
Even if the city has a varied offer of accommodations, we recommend that you book your hotel well in advance to be sure that you stay in the best places and benefit from the best rates.
3 OPTIONS OF ACCOMMODATION FOR 3 DIFFERENT EXPERIENCES
El Nido has a good choice of places to stay.
1 – STAYING IN THE HEART OF EL NIDO TOWN
For those who like to party and enjoy the nightlife, staying along the seafront of El Nido is ideal, as it allows you to fully enjoy the bars and the numerous restaurants near the beach. Accommodations located on the seafront are locally called "resorts", but they are not necessarily luxury hotels as we could expect. In this area, you will find different styles of accommodation, from standard hotel rooms to exotic bungalows, as well as hostels, where bunk beds attract backpackers from all over the world.
To help you find the best place to stay for your holiday in El Nido, here is a small selection according to your budget:
MID-RANGE: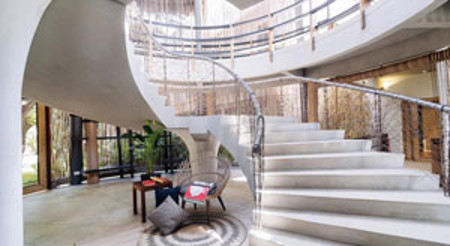 Spin Designer Hostel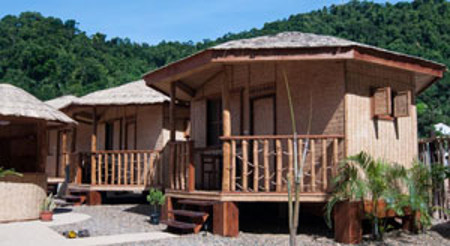 Sei Nazioni Cottages
BUDGET: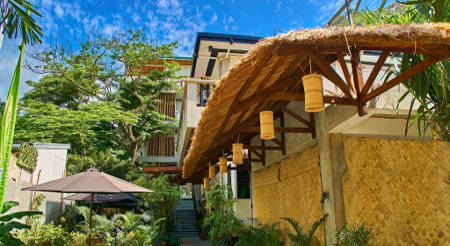 Amakan – Bed | Bunk | Breakfast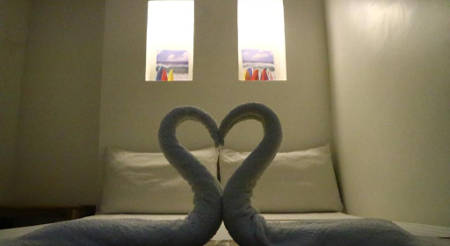 Pawikan Hostel El Nido
2 – STAYING AROUND EL NIDO
Travellers wishing to enjoy Bacuit Bay while staying away from the bustling center of El Nido will prefer to stay in Caalan beach, 500 meters east, or in Corong Corong, about 1 kilometer south. Hidden behind the mountain, the small village of Corong Corong is a really interesting option because the rates are generally lower than in El Nido, and the town is still very authentic. It is also the most beautiful place in the area to watch the sun set on the bay…
Here is our selection of accommodations around El Nido:
LUXURY HOTELS: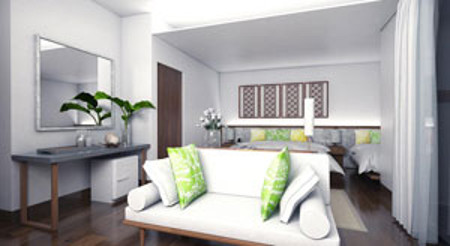 Casa Kalaw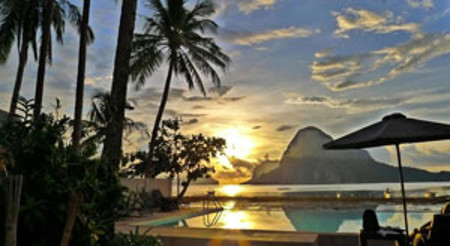 Cadlao Resort
MID-RANGE: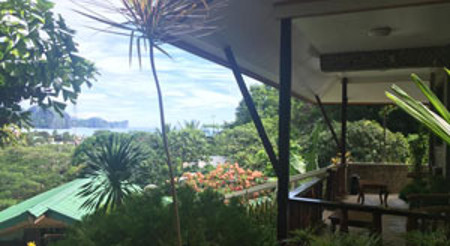 View Deck
Cottages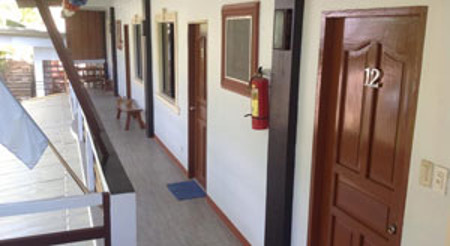 St. John Island View (Corong Corong)
3 – THE PRIVATE ISLANDS: A LUXURY EXPERIENCE
If you want to live an unforgettable experience on the island of Palawan, you will prefer another kind of accommodation… These hotels require a boat trip as they are located on some of the islands of Bacuit Bay, and are usually very expensive, but they offer calm, comfort, and stunning scenery.
To try this amazing experience, book your stay at the El Nido Resorts Lagen Island hotel on the island of Miniloc, or the Pangulasian Island Resort on the island of Pangulasian. Both are real havens of peace in the heart of the archipelago of Bacuit.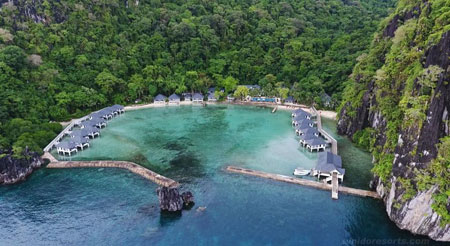 El Nido Resorts Lagen Island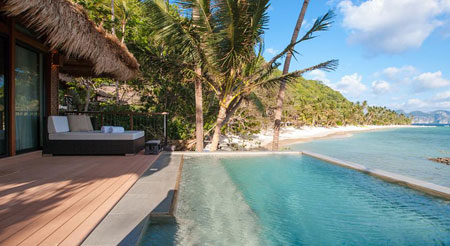 El Nido Resorts Pangulasian Island
IMPORTANT INFORMATION FOR A PLEASANT STAY
In most cheap to mid-range hotels, hot water is quite rare. Electricity is also not always available. Some hotels usually have their own generator that they use when electricity supplied by the city is cut, but it is best to make sure before booking.
Also, if you choose to stay in a standard hotel, make sure you have enough cash, as very few accept credit cards, and there is only one ATM in the city of El Nido. If you book a luxury hotel, you should not have this problem. In any case, whatever accommodation option you choose, you'll be able to enjoy the beauty of this fabulous place.