—
Last updated on March 04, 2023
Following numerous requests received by e-mail, we decided that it was time to answer directly to the questions of Internet users by proposing a section dedicated to the rental of houses in El Nido, in the direct vicinity or possibly on the island of Palawan more generally.
Villa owners, do not hesitate to contact us to list your home on our website.
List of houses available for rent
We will need as much information as possible to list your house on elnidotourism.com. For example, this is a typical form that will allow visitors to our site to get information, contact you, and make a direct reservation.
VILLA PALAWAN
Pictures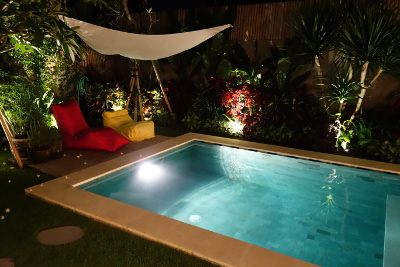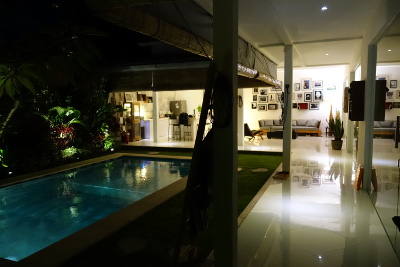 ---
Features
Location: El Nido, Corong-Corong Beach
Habitable surface area: 145 m2
Land area: 600 m2
Swimming pool : Yes (8m x 4m)
Number of bedrooms: 3
Number of sleeping people: 6
Number of bathrooms: 2
Disabled access: No
Accepted children: Yes
Accepted pets : No
Check-in: from 2pm
Check-out: up to 11am
Account on reservation: 50%, balance on arrival
Payment method: bank transfer, Paypal
Home equipment: Washing machine, dryer, sheets and towels (changed every 4 days), television (12 channels), internet (Wifi)
Air conditioning: Yes
Fans : Yes
Sea view: No
Distance to the beach: 3 minutes
Housekeeping : Yes, 2 hours every other day
Gardener : Yes, twice a week 2h
Price per night: 130€
Minimum number of nights: 4
Caution : 400€
Cancellation conditions: to be defined
---
Why rent a villa in El Nido?
Many holidaymakers want to come and spend some time in El Nido to immerse themselves and relax. The offer of accommodation and in particular hotels and guest rooms is extensive, but some people want to enjoy the luxury offered by a private house and not feel "at the hotel". This makes you feel like home, but on the other side of the world. You can enjoy the private swimming pool and tranquility, direct access to the beach in some cases, and much more.
In addition, for those who come in groups, with their family and children, or who come with friends, renting a private villa sometimes allows you to benefit from a competitive rate per person, compared to booking multiple rooms in a hotel/resort.
Owners: List your property for free on our website
Owners, we offer you to list your property for free on our website, and thus enjoy the visibility of our site on the Internet. Contact us now for this.
If you are not interested in renting a house, find here our selection of accommodation or from luxury hotels in El Nido. Finally, if you want a home for the long term, why not have a house built? Consult our page listing the land to buy in El Nido, you may find there a crush of heart. In short, there is always an ideal solution for everyone, it's up to you.